Of the many sporting events around the world every year, the NFL Super Bowl takes the popularity cake. Super Bowl Sunday is almost a national holiday, and it draws spectators and fans no matter which teams are on the field. For those lucky enough to score tickets, the trip to the big game is one to remember, and for many, the journey involves chartering a private jet. Super Bowl Sunday isn't just big for the teams involved; it's also a major event for private aviation.
Los Angeles airports brace for traffic
The Super Bowl is expected to create a week-long tourism boom. Among those arriving are celebrities, business executives, and other high-net-worth individuals whose preferred mode of transportation is a private jet. Los Angeles area airports are already issuing reservation programs for ground crews.
According to the National Business Aviation Association (NBAA), LA area airports are bracing for a significant uptick in arrivals and departures between Wednesday, February 9 and Tuesday, February 15 — enough time to arrive before the big game and plenty of time to enjoy post-game festivities. This surge of traffic could result in drop-and-go service as vacancies are quickly occupied by early arrivals.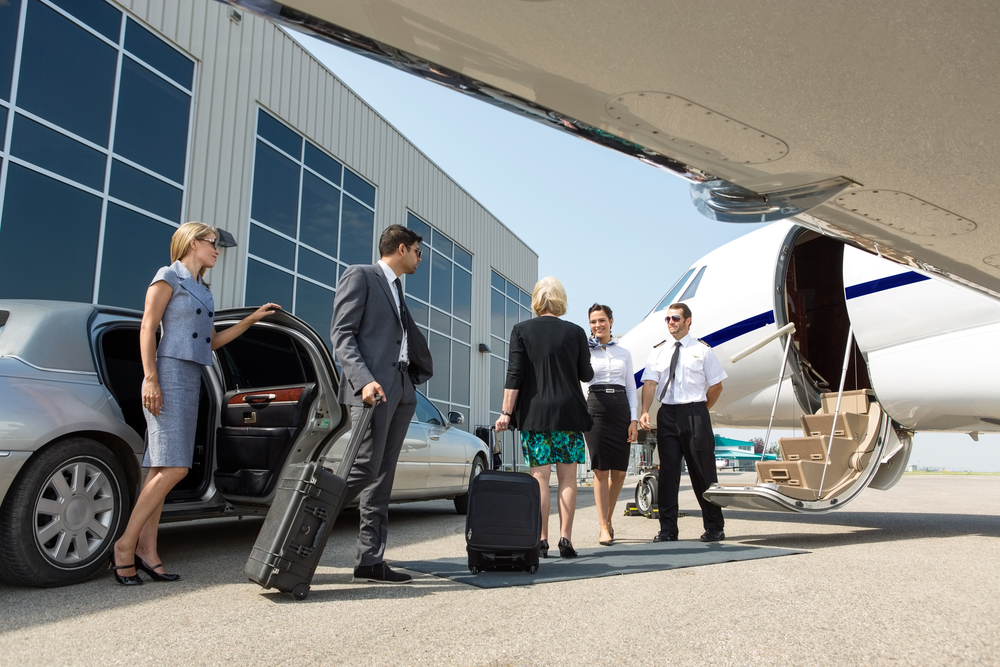 Coping with congestion
As LA braces for the biggest sporting event of the year, the NBAA and local airports are cooperating in their plans for the inevitable congestion. The NBAA is hosting a comprehensive resource on its website to help charter companies and private jet owners plan their arrivals and departures and expedite their drop-and-go operations.
Private aviation owners can also expect Temporary Flight Restrictions (TFR) on the day of — and in the days leading up to — the event. Operators must stay abreast of NOTAM and adapt flight plans to changing circumstances as LA airports brace for congestion.
A look back at past Super Bowls
The impending surge of private air traffic to LA area airports isn't unprecedented, but it remains problematic. Super Bowl LIV in Miami brought 1,946 private jet fly-ins. On the other hand, 2021's Super Bowl LV drew a meager 679 fly-ins, primarily due to COVID-19 restrictions.
This year's Super Bowl promises a return to pre-pandemic attendance levels, and analysts believe it will prove a record-setting event for private aviation charters. Los Angeles' SoFi Stadium has a total capacity of 100,240 and expects to host a sold-out crowd on February 13. But figures predict the event will bring as many as 150,000 visitors and $477 million to Los Angeles.

Private aviation's biggest event of the year
Few events attract such numbers of private and charter jets to a single destination like the Super Bowl. This year's game is likely to bring even more attention as dedicated fans and casual spectators alike use private aviation to descend on Los Angeles for a full week of festivities.
The expert jet brokers at L & L International are here to help you acquire the perfect jet.
Need to sell your jet? We can assist with that, too.
Contact
the private aviation professionals online, at
sales@L-Lint.com
, or at
+1 (305) 754-3313
.