[et_pb_section bb_built="1″ fullwidth="on" specialty="off" background_image="https://l-lint.com/wp-content/uploads/2016/03/slider_1_1.jpg" transparent_background="off" allow_player_pause="off" inner_shadow="off" parallax="off" parallax_method="off" padding_mobile="off" make_fullwidth="off" use_custom_width="off" width_unit="on" make_equal="off" use_custom_gutter="off" custom_padding_tablet="50px|0|50px|0″ custom_padding_last_edited="on|desktop"][et_pb_fullwidth_header title="CORPORATE JET INSIDER" background_layout="light" text_orientation="center" header_fullscreen="off" header_scroll_down="off" background_url="https://l-lint.com/wp-content/uploads/2016/03/slider_1_1.jpg" background_overlay_color="rgba(255,255,255,0.82)" parallax="off" parallax_method="off" content_orientation="center" image_orientation="center" custom_button_one="off" button_one_letter_spacing="0″ button_one_use_icon="default" button_one_icon_placement="right" button_one_on_hover="on" button_one_letter_spacing_hover="0″ custom_button_two="off" button_two_letter_spacing="0″ button_two_use_icon="default" button_two_icon_placement="right" button_two_on_hover="on" button_two_letter_spacing_hover="0″ background_image="https://l-lint.com/wp-content/uploads/2016/03/slider_1_1.jpg"]

[/et_pb_fullwidth_header][/et_pb_section][et_pb_section bb_built="1″ admin_label="section"][et_pb_row admin_label="row" background_position="top_left" background_repeat="repeat" background_size="initial"][et_pb_column type="3_4″][et_pb_post_title title="on" meta="on" author="off" date="on" categories="on" comments="off" featured_image="off" featured_placement="below" parallax_effect="on" parallax_method="on" text_orientation="left" text_color="dark" text_background="off" text_bg_color="rgba(255,255,255,0.9)" module_bg_color="rgba(255,255,255,0)" title_all_caps="off" use_border_color="off" border_color="#ffffff" border_style="solid" _builder_version="3.0.85″ background_color="rgba(255,255,255,0)" /][et_pb_text background_layout="light" _builder_version="3.0.85″]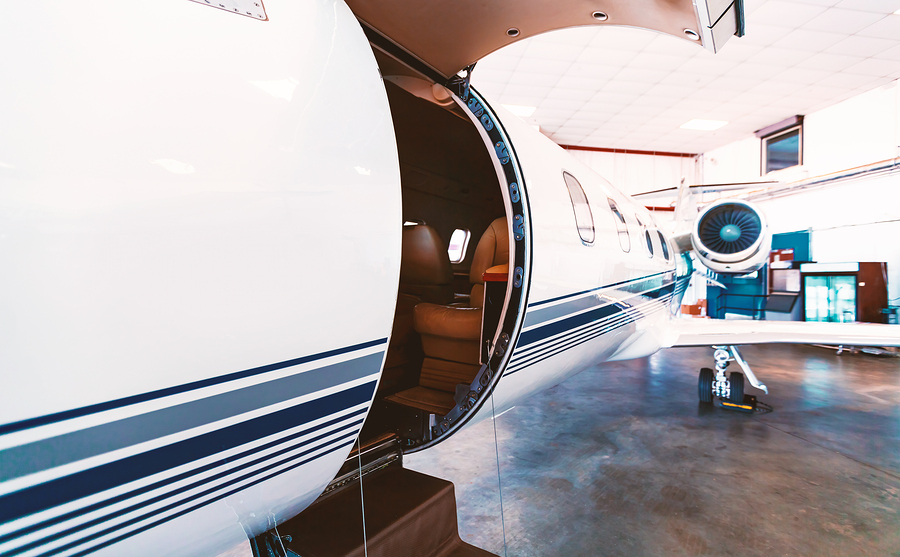 Are you in the market for a new private or business jet? If you've purchased an aircraft in the past, you know it's a complicated, time-consuming process. You don't just stroll into the nearest dealership, sign some papers, offer a handshake, and walk out as a new jet owner. Those looking to acquire jets have numerous decisions to consider, such as ownership type, whether to purchase new or used, various usage requirements, and more. If you're thinking of your next jet purchase as a DIY project, however, you're likely to get in trouble. There are a few mistakes and pitfalls inexperienced jet buyers should look out for.
Don't let nonexperts sway your decision
You wouldn't purchase a new car based on the advice of your aunt's next-door neighbor. Well, you might, but you'll also likely regret it. A station wagon with room for four kids and a dog might be perfect for her, but you were looking for something a bit sportier. The same goes for buying a private or business jet. Your friend may love his large-cabin Gulfstream, but you fly mostly short business jaunts with three or four passengers. Without considering your needs and consulting with an expert, you may wind up with something that doesn't haul enough cargo or passengers, requires too many fuel stops, or has unnecessarily high operating costs.
Consider your purchasing options
Will you buy new or pre-owned? Too many buyers believe that, if you're going to purchase a jet, you might as well get the newest model. New might be the best way to go in some cases, but you'll pay a higher price and you may not be able to get your hands on it for a couple of years. However, new jets typically come with a five-year tip-to-tail warranty.
Acquiring a pre-owned jet can mean getting a good bargain. Just remember that retrofitting and ensuring your new-to-you aircraft meets FAA regulations can be expensive and time-consuming as well. Keep your options open and conduct diligent research to get the most value out of your purchase.
Understand sales tax implications

It usually takes an expert to unravel all the regulations, exemptions, loopholes, international rules, as well as other purchase and use considerations. It makes a difference where you buy, when and where your jet is delivered, where you fly, who is managing your aircraft, and so much more. And tax laws change all the time, so you need — or, better yet, your consultant needs — to stay current. You don't want to be surprised when the IRS comes knocking.
Get a pre-buy inspection
Invest a bit of time and money to ensure the aircraft you're considering has no major maintenance or safety issues. Work with a trusted, licensed mechanic to inspect for issues so you're not hit with millions in expenses after a short while in the air. If your mechanic finds any problems, your consultant may be able to use these as bargaining chips to negotiate a better purchase price.

Remember that buying a jet is not a money-making asset. Your jet will depreciate and drop in value over time. However, savvy jet owners agree purchasing a private or business aircraft offers many benefits, making it a worthwhile investment for those who do their due diligence.

[/et_pb_text][/et_pb_column][et_pb_column type="1_4″][et_pb_sidebar orientation="right" area="sidebar-1″ background_layout="light" remove_border="off" show_border="on"]

[/et_pb_sidebar][/et_pb_column][/et_pb_row][/et_pb_section]