Commercial aviation continues to struggle as the COVID-19 pandemic stretches on. But it's not necessarily for lack of demand. While fewer people are flying and plane occupancy is subject to limited seating, commercial aviation has a new competitor: private jets. Private aviation has seen a significant uptick in traffic this year, in large part due to first-time travelers seeking a safe, comfortable, responsible alternative to economy-class seating.
Big-time business
Travel restrictions have long-since irritated those passengers who simply love to travel, and with the onset of COVID-19, those onerous restrictions have become even more cumbersome. As a result, more people than ever before have turned to private travel to ensure that they get transportation that's as clean and safe as commercial travel — without all the hassle.
To underscore that increase in travel volume, Air Charter Service, the world's largest aircraft charter company, reported in August a 51% increase in leisure bookings compared to the same month in 2019. More to the point, nearly half of ACS' bookings in July came from first-time fliers. And who made up the bulk of those bookings? U.S. residents. In other words, if you're in the mood to explore private travel, you're in good company.
Book your first flight
Securing passage onboard a private jet isn't just for those with millions of dollars to spend on their vacation. In fact, it's remarkably simple. You can visit the website of one of several companies (like Air Charter Service, mentioned above) that operate out of every major city in the United States and fly to destinations worldwide.
Getting tickets works just like it would on any commercial airline. You'll pick your departure and destination cities, plus the number of passengers on the flight. The costs of a private jet flight will vary greatly, depending on several factors. Are you renting the entire plane or just one seat on an otherwise open flight? How many passengers are on the manifest? How far are you going?
Although the price is higher for a standard seat on an open private jet, most passengers prefer the increase in personal amenities and customer service.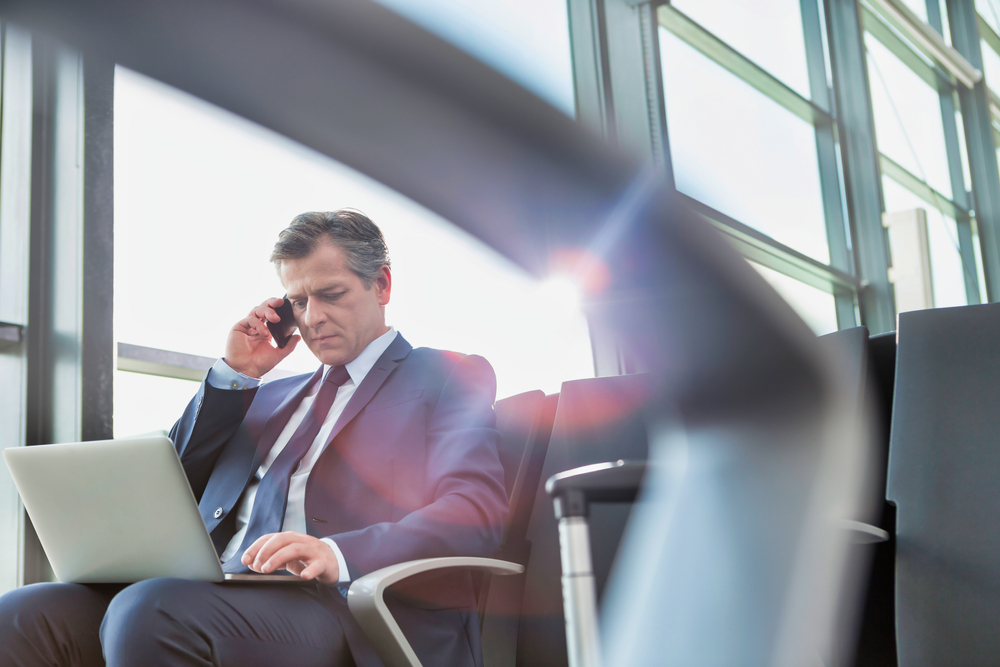 Don't make these mistakes
As easy as it is to book a flight on a private jet, there are a few things first-timers should be aware of to make the flight as comfortable as possible.
Plan carefully: Many private jets have access to smaller airstrips that are ultimately closer to your final destination. Make sure you know all the options available when planning out your itinerary.
Book early: Remember that bookings for private jets are soaring, so secure your spot as soon as possible — just as you would when buying tickets on a commercial flight.
Negotiate: You're buying a ticket from an independent operator, not a big commercial business. That means there's wiggle room on the price. Use the website to find a reasonable price, then pick up the phone and give the operator a call to sweeten the deal.
You'll still need photo ID: Don't leave home without it!
Manage your luggage weight: You'll have more space when you book a spot on a private jet, but don't go overboard. A commercial airline will charge you for going overweight with your luggage. A private jet company will tell you to leave it behind.
Picking the right flight doesn't have to be a trial. You just need a little know-how and the confidence to ask a few questions. Don't worry — if private flying becomes routine for you, you're sure to settle in just fine.