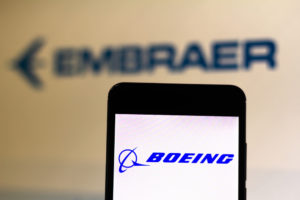 In what was set to be one of the largest aviation deals ever, Boeing has decided to walk away from finalizing its $4.2 billion deal with Brazilian jet maker Embraer. The companies planned to form a joint venture on April 24 — but that date has come and gone without a deal.
According to Boeing, "Embraer did not satisfy the necessary conditions" of the deal. On the other side, Embraer accused Boeing of backing out of the deal through use of false claims. Embraer believes Boeing is unable to close on the $4.2 billion deal due to financial conditions caused by its 737 Max fiasco and other business-related factors.
A missed opportunity for both companies
While claims are vague on what caused the deal to fail, this much is certain: Boeing and Embraer both lose without a deal. The deal would've awarded Boeing control of over 80 percent of Embraer's commercial flight operations. This incentive to sign the contract would've given Boeing airplanes at a cheaper price and significant leverage in the private aviation industry.
On top of that, a partnership with Boeing would have provided Embraer support against Bombardier, one of their competitors. Bombardier recently linked up with Airbus, and the failed contract would've boosted Embraer above them both. Even though Embraer itself leads the manufacturing of small jets, Boeing would've added indispensable value to their business.
Potential reasons the deal fell apart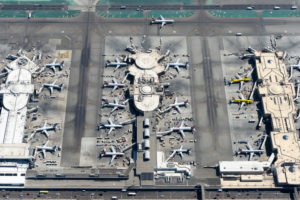 There are a few possible explanations for why Boeing backed out of the deal. For starters, they're not immune to negative effects from the COVID-19 pandemic. The aviation industry has taken a direct hit due to the economic freeze. In the midst of financial crisis, Boeing likely doesn't have the cash to fulfill the $4.2 billion deal with Embraer. That's the most probable explanation, and it explains Boeing's tight-lipped responses thus far.
When asked why the company turned down the deal, Boeing representatives were vague at best. The company won't release details concerning how badly it needs to keep that $4.2 billion in its pockets. Regardless, the deal between the companies contained a clause that stated it would be completed regardless of the status of the pandemic. Boeing's obfuscation is likely a way to circumvent that clause.
Another theory surmises that Boeing pulled out of the deal due to political tensions. Some speculate the aviation companies weren't a good fit, particularly due to recent spats between governments.
Boeing appears to be at fault

Boeing attempted to justify backing away from the deal by claiming Embraer failed to meet certain conditions. However, the company didn't cite anything specific. Meanwhile, the U.S. company violated multiple points outlined in the contract by terminating it sans clear examples. As a result, Embraer is seeking compensation from Boeing.

How the situation will resolve itself remains to be seen. Will Boeing find a new partner in the private aviation sector? What recourse does Embraer have in seeking damage remediation? What is certain is that Boeing's actions have deemed the company an unreliable business partner during the current economic crisis.