It's proving another exceptional year for growth in the private aviation industry. With first-quarter travel figures up, and more private charters logged, it's clear a new crop of flyers has developed a taste for the benefits of private air travel. But what's bringing them to private aviation? Is it business? Pleasure? Personal preference? Evidence suggests it's all three. For travelers, private aviation represents a new luxury they never knew they wanted — or needed.
Private air travel continues to surge
As the lingering effects of the global pandemic continue to wane, private air travel is up and on the rise in 2022. All signs point to private aviation as a new staple for many travelers.
During the pandemic, flying private was more than just a luxury. It became a necessity. Private flights allowed travelers to avoid the crowds and delays associated with commercial travel. And it's clear the trend toward private aviation — for business, personal, and leisure travel — is here to stay.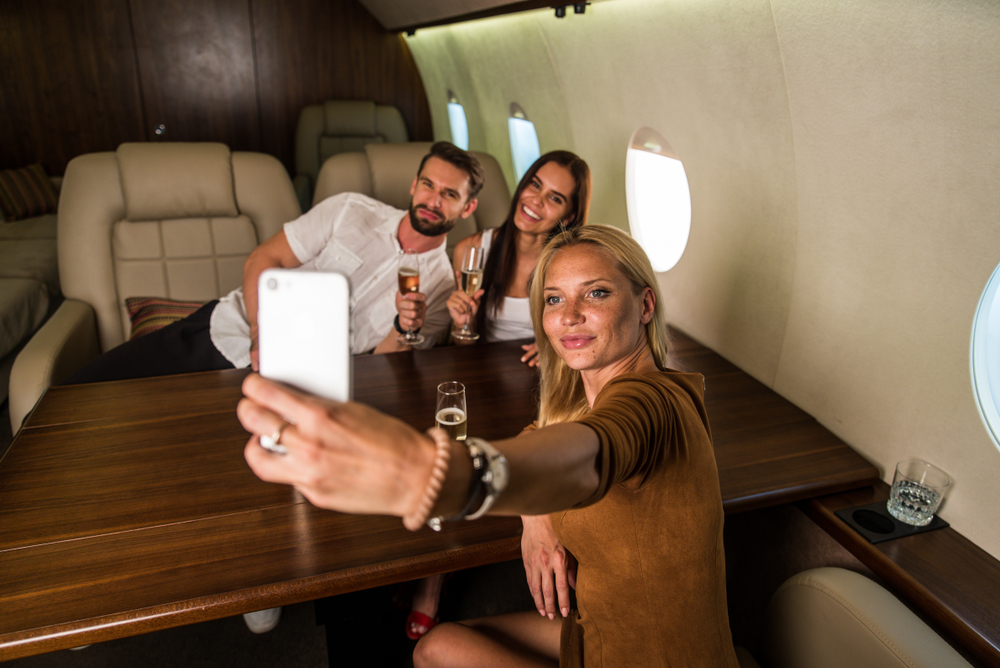 Why are flyers choosing private aviation?
People choose private air travel for three primary reasons: business, pleasure, and personal. But flyers are increasingly choosing private air travel to optimize their trips in creative ways, and they're blurring the lines between these reasons.
Why does flying private make sense regardless of the reason for travel? Unique features attracting and retaining new private flyers of all three types include:
Business. While flying private is nothing new when it comes to business, it's becoming more efficient and accessible without requiring a company to buy a jet. The privacy and comfort of air travel make working while flying possible, which equates to productivity in the air.
Pleasure. Dreaming of the perfect getaway? Flying private makes any trip feel more like an all-inclusive vacation. It also eliminates travel stress and ensures a pleasant experience from start to finish: no cramped spaces, long lines, middle seats, or noisy passengers.
Personal. Flying private is great for families with tight schedules who need to travel on their own terms. Traveling with pets? Even pets are VIPs on private jets.

Convenience is king
While many of these benefits are universal, they apply to different travelers in different circumstances. While every traveler can appreciate the privacy, comfort, and efficiency of private air travel, flyers are ultimately looking for convenience.
For instance, business travelers appreciate the ability to stay in charge of their schedule, and takeoff and landing times can be changed at short notice to accommodate changing plans. Meanwhile, leisure travelers appreciate fewer hurdles to overcome in private travel — especially families traveling with children who want to get up, move around, use the restroom, and eat.
Private aviation's benefits are ubiquitous
The allure of private aviation is clear, and it only takes one exposure to reel in recurring travelers. Whether they're jetting off to a business meeting, creating an inclusive vacation experience, or reducing the hassles of family air travel, more people are catching on to the benefits of private aviation — and making it their de facto mode of travel for 2022 and beyond.