If you're paying attention to the automotive market, you've noticed used-car prices are higher than ever. Some used cars are going for prices comparable to new models. It's an unprecedented phenomenon, and it's not exclusive to used cars. A similar trend in the private aviation market has prices for used jets spiking as well, and experts are wondering if they'll ever settle — let alone come down to previous levels.
Why are prices so high? What's driving this trend? And what can prospective jet owners expect as new conditions begin to affect the market?
How inflated are prices in 2022?
As with used cars, used jet prices are comparable to new models and, in some cases, even higher. According to Aviation International News, the average price of a used jet is up 13% over the average fleet valuation, though there's plenty of variance across different models and brands. On the low end, reports have the price of used Bombardier and Cessna jets hovering about 6% to 7% higher, while Gulfstream and Embraer jets are up as much as 27% to 28%.
But the most striking example of price inflation in the used jet market is the Gulfstream G450. Just four years removed from a successful 30-year production run, these beloved jets are changing hands at premiums up as high as 41%.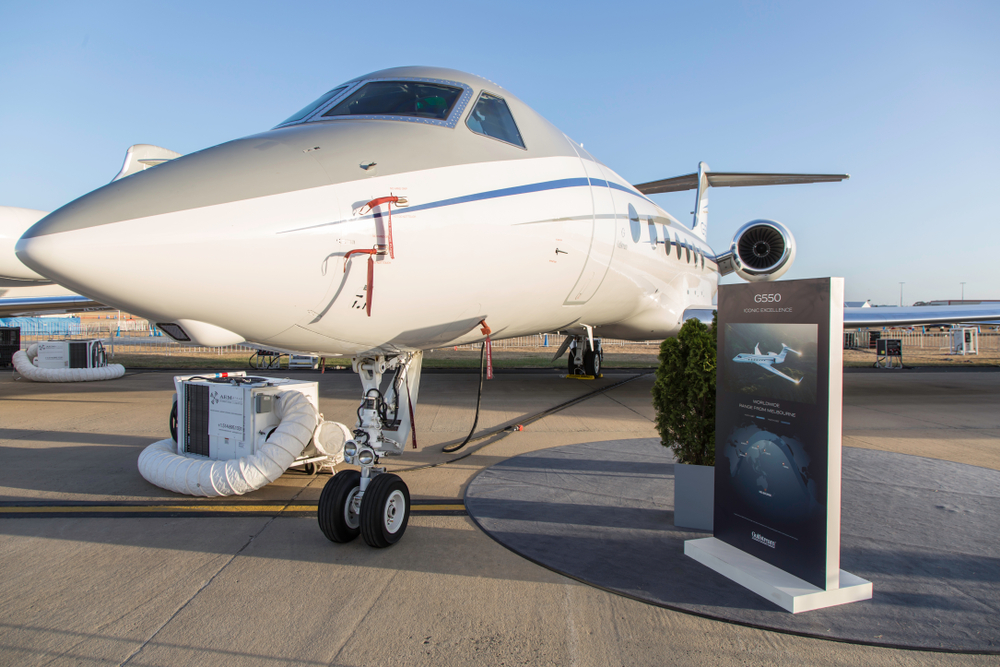 Why are prices so high?
The reason for such outrageous used jet prices lies in a lack of inventory alongside an unprecedented uptick in demand — both products of the pandemic. In the fourth quarter of 2021, used jet inventory bottomed out at 1.3% after steadily declining throughout the year. For context, used inventory stood at 8% in the first quarter of 2021, and at the time, analyst predictions suggested impending market stabilization.
On the demand side, prospective buyers are jumping on virtually all segments. In particular, the market for midsize and super-midsize jets is fierce, with just 3.3% inventory available. Fleet availability for large-cabin jets is also down, dropping from 9% to 5% throughout 2021. Even outliers, such as small turboprops and large, ultra-long-range jets, are selling more as buyers find themselves forced up or down into another jet class in their search for private aircraft.

Here's the bottom line: More people are buying, fewer owners are selling, and competition to own desirable models is higher than ever.
Is there any price relief in sight for the used private jet market? Don't get your hopes up. As the price of materials rises, and currency inflation continues, the cost of new jets is likely to balloon. In fact, used jet prices may never settle back to pre-pandemic levels, which means today's premium could be tomorrow's discount.
The expert jet brokers at L & L International are here to help you acquire the perfect jet.
Need to sell your jet? We can assist with that, too.
Contact
the private aviation professionals online, at Sales@L-Lint.com, or at (305) 754-3313.