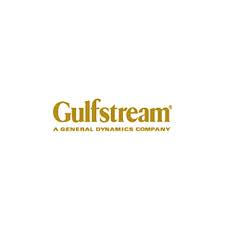 The Gulfstream fleet of technologically advanced business jets meets every price point and mission requirement from 2,950 to 7,000 nautical miles. Whether serving primarily for domestic or international travel, Gulfstream business jets are the aircraft of choice for many of today's Fortune 500 corporate operators. The Gulfstream product line offers an exceptional combination of performance, technology, comfort and a host of value-added customer preferences. The flagship of the fleet, the ultra-large-cabin, ultra-long-range Gulfstream G650®, is the only traditional business jet capable of flying 7,000 nautical miles nonstop at a speed of Mach .85. With a maximum speed of Mach .925, it is the fastest civil aircraft in the world today.
Gulfstream has been recognized twice for its advanced technological achievements. It was selected to receive the Robert J. Collier Trophy, the most prestigous honor in North American aviation in 1997 and 2003. For years, Gulfstream aircraft have been adapted for government VIP transport and special mission use. Over 20 countries operate Gulfstream aircraft for head of state transport including the United States. Gulfstream's special missions aircraft have worldwide acceptance with over 30 countries utilizing these unique aircraft that have been reconfigured to conduct maritime and aerial reconnaissance missions as well as medical evacuations, pilot and astronaut training, and other uses.
Gulfstream is actively involved in conducting basic research in technologies that would be necessary for a business jet with supersonic capabilities. Gulfstream engineers envision an aircraft that will someday transport business leaders across oceans and continents at nearly twice the speed of sound.