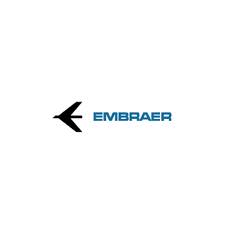 Embraer has become one of the largest aircraft manufacturers in the world by focusing on specific market segments with high growth potential in commercial, defense, and executive aviation. They develop and adapt successful aircraft platforms and judiciously introduce new technology whenever it creates value by lowering acquisition price, reducing direct operating costs, or delivering higher reliability, comfort, and safety.  As a result, their aircrafts provide excellent performance with day-in and day-out reliability, while being economical to acquire and cost-effective to operate and maintain. Equally important, Embraer provides a superior product package, with comprehensive aircraft and after-sales support for parts, services, and technical assistance.
Embraer announced its entrance in the Business Aviation market in 2000. The success of the Legacy 600 since its entry into service in 2002 was followed by the launch of revolutionary products and continued investments in customer support and services.
The executive jets Phenom 100, Phenom 300, Legacy 450, Legacy 500, Legacy 600, and Lineage 1000 are positioned at the top of their categories, offering ample space and ultimate comfort, outstanding performance and a low operational cost. Furthermore, Embraer's heritage of developing aircraft for high utilization adds to its executive jets unmatched characteristics in the market, resulting in high aircraft availability and simple maintenance.
Satisfying customers' needs is the main driver of Embraer's executive jets. This behavior justifies the market large acceptance experienced by our products and confirms its commitment to customers.