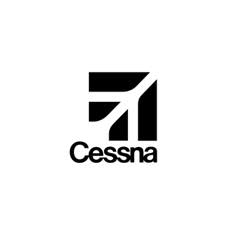 More than eight decades ago, a small aircraft company started in Wichita, Kansas, to do what others said could not be done – to build a monoplane that used a wing without supporting struts or braces. When the Cessna All Purpose took off August 13, 1927, the aviation world was forever changed. In fact, Clyde Cessna's cantilever design has been the standard ever since.
Truth be told, the history of Cessna is a long line of firsts. With such a heritage, it's no wonder Cessna Aircraft Company is the leading designer and manufacturer of light and midsize business jets, utility turboprops and single engine aircraft, having sold and delivered more aircraft than anyone else in history – 190,000 and counting. Today, with 15,000-plus dedicated employees worldwide and billions of dollars in orders for some of the world's most advanced aircraft, the future of its company and customers is even brighter than its lustrous past.
Paramount cabin luxury, simplicity of flight and outstanding performance are just a few hereditary traits of the Citation family of midsize business jets. Today's evolving line of Citations is the world's most proven, most popular and most trusted fleet of business jets. It's no coincidence that three of the top-selling business jets of all time are Citations. With a worldwide fleet of some 5,000 Citations, our business jets have outsold the combined total of their competition. From the ultimate entry-level business jet, the Citation Mustang, to the newly launched trans-continental, large cabin jet, the Citation Columbus, there is a Citation perfectly suited to meet all of your needs.
More than 80 percent of Citation owners become repeat owners. And the huge majority of those customers become customers for life. In the last decade alone, Cessna has invested more than $2 billion in facilities, tools, training and people to take care of customers and the Citations they fly. Today, there are ten Cessna-owned Citation Service Centers and many more Citation service facilities strategically placed around the globe. And the worldwide number is growing. When you fly a Citation, no matter where you are, you're never far from experts dedicated to your needs, 24 hours a day, 7 days a week, 365 days a year.
As committed as they are to the care and maintenance of existing Citations, they are just as intent on engineering much of the maintenance out of the new Citations they are creating. To make it happen, Cessna has formed integrated teams comprised of not only aerospace engineers, but also experienced maintenance professionals and extraordinarily talented designers focused on every surface of the aircraft. These teams work alongside current customers and others who are destined to interact with each respective new model, including passengers, pilots, additional crew members such as flight attendants, plus FBO personnel, and line technicians to name a few. Some results are already in. You can see them in recent new models such as the Sovereign, Mustang, XLS+, CJ4 and, most dramatically, the Citation Columbus. The maintainability of these new aircraft has been greatly enhanced and streamlined. And in the process of working as integrated teams, additional good things are happening-great things, in fact. More than ever, Cessna airplanes are being designed and engineered from the customer outward. They are more thoroughly ergonomic, more stylish and more artfully crafted and visually stunning.