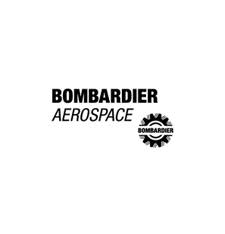 The world's third largest civil aircraft manufacturer, Bombardier is a leader in the design and manufacture of innovative aviation products and services for the business, regional and amphibious aircraft markets. Headquartered in Montréal, Canada, Bombardier employs more than 28,000 people worldwide. With a legacy that consolidates more than 250 years of aviation history, they boast a stellar product portfolio. Our business jets, regional jets, turboprops, and amphibious firefighters are celebrated worldwide for their reliable, superior performance. In addition, each aircraft has the support of world-class Bombardier technical and maintenance services.
Bombardier offers a comprehensive range of services to its customers. The Flexjet fractional ownership and Skyjet hourly flight time entitlement programs offer an innovative variety of travel solutions. Meanwhile, Bombardier's pilot training solutions are designed to meet and exceed all regulatory requirements as well as the specific needs of each customer. Bombardier Aerospace is committed to developing new products that match the continually evolving needs of customers. Since 1989, since they have launched 25 successful new aircraft programs.
Over the years, Bombardier has enjoyed considerable business success. Its industry-leading business aircraft, including the renowned Learjet, Challenger and Global business jet families, cover 97 percent of the business aircraft market. Our 37- to 100-seat regional aircraft dominate the industry with a 50 percent order market share. And with more than 1,508 CRJ Series regional jets delivered, the CRJ Series is the most successful regional aircraft program in history. Production sites are situated in Canada, the U.S., the United Kingdom (Northern Ireland), and Mexico, in addition to a robust network of maintenance service centers, authorized service facilities, distribution centers, depots for spare parts, and sales and marketing offices worldwide.