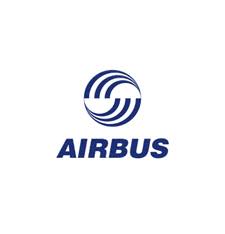 Airbus is one of the world's leading aircraft manufacturers, and it consistently captures approximately half or more of all orders for airliners with more than 100 seats. Airbus' mission is to provide the aircraft best suited to the market's needs and to support these aircraft with the highest quality of service. The Airbus product line comprises 14 aircraft models, from the 100-seat single-aisle A318 jetliner to the 525-seat A380 – which is the largest civil airliner in service.
Airbus' delivery of 453 jetliners in 2007 surpassed its previous year's total by 19, and was made at the highest ever on-time rate and quality level. Its total fleet of delivered aircraft exceeded the 5,400 milestone as of 31, October 2008, with total sales surpassing the 9,100 mark. Airbus also has expanded into the military transport aircraft sector. The A400M multi-role military airlifter – being produced under management of the Airbus Military company – will replace ageing fleets of C-130 Hercules and C-160 Transalls. In addition, aerial tankers for in-flight refueling and transport missions are available in aircraft variants derived from the A310 and A330.
Innovation has always been a cornerstone of Airbus' success – and the company continues its tradition of applying the latest concepts to ensure greater comfort, more modern design, better performance, lower operating costs and excellent reliability. The use of advanced aerodynamics, modern metal alloys and composite materials result in durable airframes that are lighter and more fuel-efficient. The A318 Elite, Airbus Corporate Jetliner (ACJ) and A320 Prestige share the same pilot type rating as the A320 Family, enabling pilots to fly any of them with a single license. This yields a large pool of pilots available to fly any Airbus ACJ Family aircraft, as more than 25,000 cockpit crewmembers hold the coveted A320 Family rating today.
The larger A330, A340 and A380 widebodies retain the same basic handling qualities and common cockpit layout as the A320 Family, so an Airbus-qualified pilot can easily transition between the various aircraft types. This creates significant operational and economic advantages for those operators that utilize a mixed Airbus fleet.
Airbus offers a complete range of aircraft for corporate, VIP and government aviation – from its A318 Elite, Airbus Corporate Jetliner (ACJ) and A320 Prestige to the widebody A330 and A340, and the A380.