Get the Private Jet Space You Need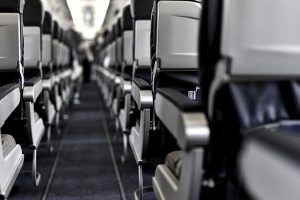 Air travelers today are treated more like sardines than humans. Major carriers such as American Airlines and British Airways are continuing to reduce legroom. But it's still possible to find space in the skies as business and private jets give travelers the opportunity to spread out and enjoy their flights.
You deserve it
Air travel shouldn't simply be about getting from one place to another. It should be a comfortable experience. Not all travelers can have that experience when flying commercially.
Think about the last commercial flight you took. Did you have to duck down as you walked into the cabin? Did you sit at an uncomfortable angle or with your knees at your chest? Was it possible for everyone in your party to bring their carry-on luggage? How was the lavatory? Chances are few of those memories are pleasant.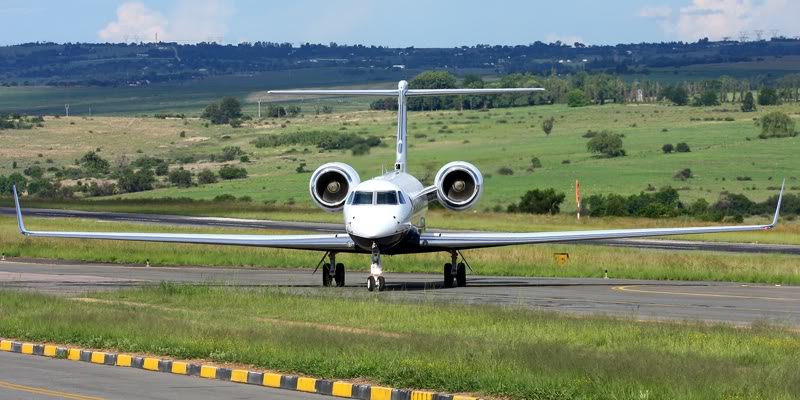 [br]
Private jets allow for a much better experience, especially for taller people who often get crunched on commercial flights. While the average American man is five feet eight inches tall, many CEOs of large companies stand at six feet two inches or taller. Plus, many private jet cabins offer amenities like private lavatories and space for extra luggage for your entire party.
Spatial luxuries
Certainly, a roomy cabin allows travelers to stretch and spread out, but many aircrafts offer much more than space alone: They offer luxury.
The Boeing Business Jet (BBJ) Max 7 is longer than the original BBJ by six feet four inches. This allows roomy standard seating for 19 passengers in two main cabin areas. Plus, it has self-leveling beds and the lavatory with a shower in a private cabin. It's quite a benefit for long excursions since the jet has a range of up to 7,000 nautical miles.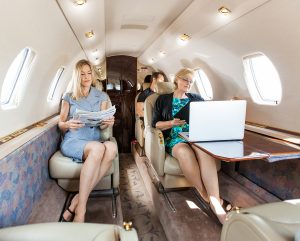 The Bombardier Global 6000 has a luxurious cabin with one of the longest seating areas and usable floor spaces on the market. Large windows light the cabin naturally, and available Ka-band technology provides super-fast in-flight internet connectivity. Not only are passengers comfortable, it's also easier for them to be productive. It's an aircraft many prefer because of the cabin comfort, full galley, and entertainment options, such as a 42-inch TV.
The Bombardier Challenger 850 also offers one of the largest and most comfortable cabins available. It's easy for passengers to move around the aircraft's eight-foot-two-inch width. In one floor plan option, forward and aft deluxe lavatories are easily accessible, and an expansive galley — separate and discreet from the main cabin — allows for gourmet in-flight meals.
According to the Business Jet Traveler article, the Falcon 2000EX EASy is another favorite with a spacious cabin. The aircraft can fit three completely flat single beds and one double. Such accommodations make for comfortable flights even across vast intercontinental distances. To pass time, passengers can watch their favorite movies on one of two large TV screens or one of several individual seven-inch screens.
When you're ready to purchase a new private or business jet, get the amount of space and amenities you need — and deserve. Don't know what you realistically need? Your private jet partner can help get the additions you need without going over your budget.