Understand Fractional Jet Ownership Benefits and Challenges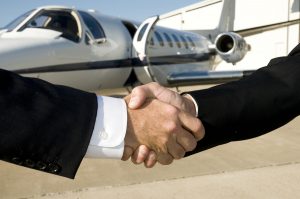 If you're weighing your private jet ownership options, the good news is you have many financial maneuvers at your disposal. Before you decide which jet broker is best, consider what makes fractional jet ownership so beneficial. If you plot the right course, you can leverage fractional ownership to suit your needs.
Fractional ownership benefits
According to the Aircraft Owners and Pilots Association (AOPA), fractional ownerships are "co-ownership arrangements with a master interchange agreement between multiple aircraft co-ownerships that are signing multi-year aircraft management agreement (including pilot service) with the company who sold them the aircraft."
Cost
Not everyone can afford to own jets outright, so fractional ownership is the best option for many buyers. Fractional private jet ownership cost benefits are attractive: You and other co-owners share the storage, maintenance, and related operating expenses, but depreciation tax deductions are the most noteworthy fractional ownership benefit.
Consistent flight scheduling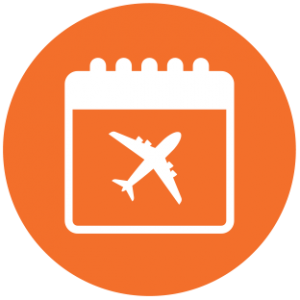 Internet scheduling systems have dramatically improved flight scheduling for fractional jet owners. Today, fractional ownership allows you to take advantage of flexible scheduling and better regional availability. For instance, if you travel to California from New York on relatively short notice, fractional agreements may be able to accommodate your travel planning quickly — and at lower costs than commercial air travel.
Fractional ownership challenges
As with any time-share contract, you have to look at the fine print. Here is a short list of what to look out for:
Long-term contracts and fees
Competitive availability
Restrictions
Long-term contracts and fees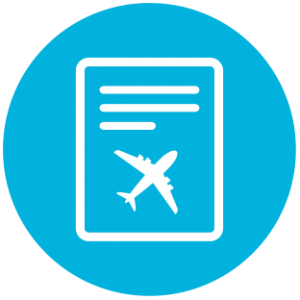 Ownership length can vary with fixed terms typically ranging three to five years. Providers will often buy your share back at market value at the end of the term, although the value you receive may not fully recover your total expenses due to market depreciation.
Competitive availability
You'll be sharing availability with other co-owners, so you may encounter scheduling conflicts. Small aircraft fleets are more likely to have limited availability as buyers compete for weekend time slots.
Restrictions
In reality, fractional jet ownership makes the most sense if you'll be flying at least 50 hours per year. Also, jet brokers divide fractional share ownership by 800 flight hours, so restrictions will apply once you use all your shares.
Overall, fractional jet ownership benefits outweigh challenges since outright jet ownership is not an option for many business leaders. Choose a knowledgeable jet broker to make the most out of your fractional jet ownership deal.