2001 Hawker Beechcraft 800XP, S/N 258531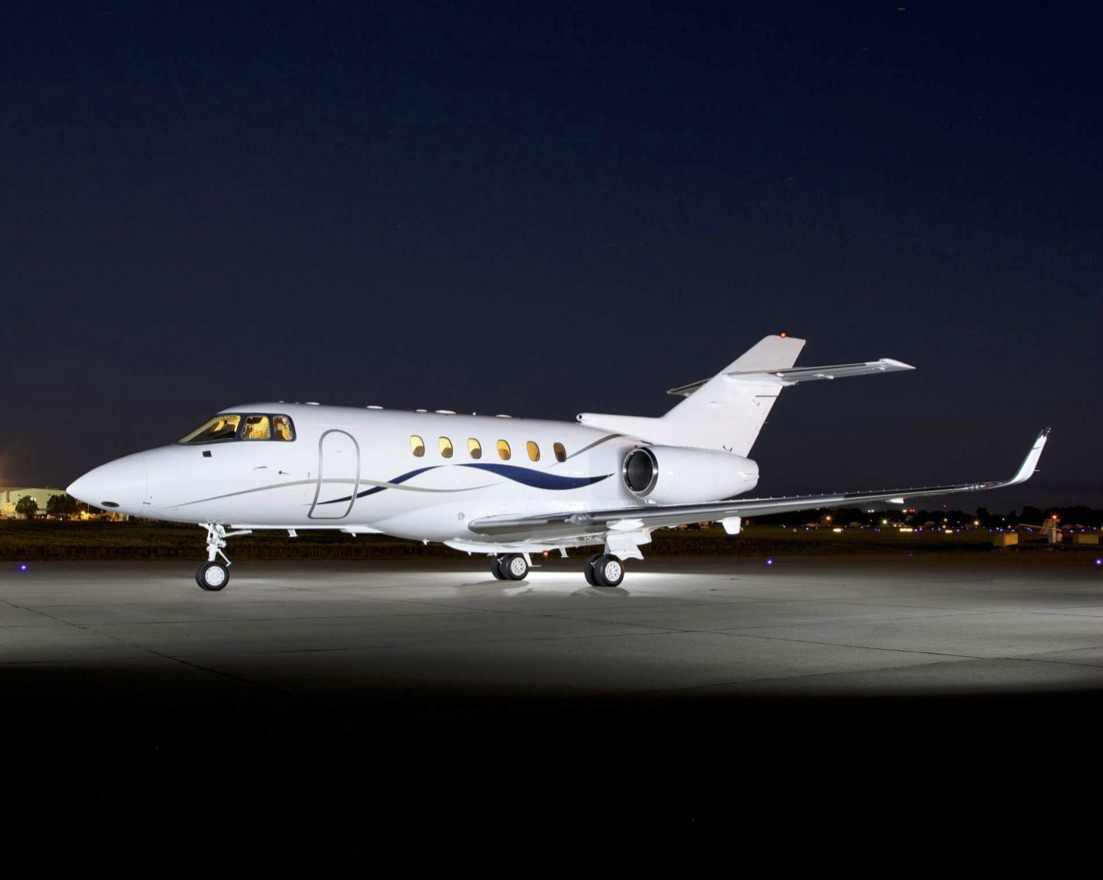 | | |
| --- | --- |
| Make | Hawker Beechcraft |
| Model | 800XP |
| Year | 2001 |
| Serial Number: | 258531 |
| Registration: | N627MZ |
Highlights
GoGo Inflight Wireless Internet

Hawker Beechcraft Winglets

Engines and APU Enrolled on MSP 

No Damage History

Excellent Logs and Records
Avionics
Avionics Suite: Honeywell SPZ-8000 Primus II
EIFS: Dual Honeywell EDZ-818 5-Tube Display
AFIS: Honeywell Global
Autopilot: Dual Honeywell DFZ-800 AFCS
Flight Director: Honeywell SPZ-8000
SATCOM: Aircell Axxess II Iridium System
Nav Radios: Dual Honeywell RNZ-850 w/ FM Immunity
Comm Radios: Dual Honeywell RCZ-851 w/ 8.33 Spacing
HF Radios: Dual King KHF-950 w/ SELCAL
Transponder: Dual Honeywell RNZ-850 w/ Mode S
GPS: Dual 12- Channel GPS
FMS: Dual Honeywell FMZ-2000 w/ 5.2 Software
FDR: DFDR
CVR: Universal CVR-120
RMI: Dual ED-800 EHIS Displays
TCAS: Honeywell TCAS-2000 w/ Change 7
TAWS: Honeywell Mark VII EGPWS
Radar Altimeter: Honeywell RT-300
Weather Radar: Honeywell Primus 880 Color
Air Data Comp: Dual Honeywell ADZ-810
Data Loader: Honeywell USB 950
Exterior
Completed September 2009 by Elliot Aviation & PermaGuard Paint Protection added May 2013 by Elliot Aviation
Overall Matterhorn White with Blue and Silver Accent Striping
Interior
Refurbished September 2009 by Elliot Aviation
Beautiful nine passenger executive interior consisting of a forward 4-place club with two tables, aft 3-place divan opposite a single chair with table and belted lavatory seat.
The seats are finished in beige leather and complemented by walnut cabinetry and coordinating beige wool carpet, ultra leather headliner, champagne fabric accents, brushed nickel hardware and high gloss Waterfall Bubinga woodwork.
The forward L/H galley features: lighted display, ice drawer, china storage, slide- out work surface, microwave oven and Nespresso coffee maker.
Cabin features include forward baggage area, aft closet, Airshow Genesys in-flight cabin display, individual entertainment controls, folding cockpit doors, DVD and CD player, forward and aft 13.8" LCD monitors and five 110-Volt power outlets, and GOGO Wi-Fi Internet.
Aft enclosed lavatory with vanity and belted 9th seat.
Airframe Time
5,901.3 Hours
4,326 Landings
April 2001 Certification Date
Engines
| TFE-731-5BR-1H | LEFT | RIGHT |
| --- | --- | --- |
| Serial Number |  P107604 |   P107598 |
| Hours Since New |  5,813.8 | 5,813.8 |
| Cycles Since New | 4,272 | 4,272 |
| Program Coverage | MSP Gold | MSP Gold |
APU
HONEYWELL GTCP36-150(W)
Serial Number
 P-631
Hours Since New
 3,068
Program Coverage
  MSP
Equipment
Aircell GoGo Inflight Wireless Internet
Hawker Beechcraft Winglets

Thrust Reversers

Belted Lavatory Seat
Aerosonic Cabin Alt/Rate Indicator
Dual Davtron Clock
DVD & CD Player
Lopresti "Boom Beam" LightsTail Logo Lights
Genesys Airshow w/ Cabin Briefer
Audio & Video Entertainment System
Fwd. & Aft 13.8" Bulkhead Mounted LCD Monitors – (5) 110 Volt AC Outlets
RVSM Complaint
Cockpit Jump Seat
Maintenance Status
B 800 hr. Inspection Due at 6,157.3 TT
C 1,600 hr. Inspection Due at 6,995.6 TT
D 3,200 hr. Inspection Due at 8,640.1 TT
E Inspection Due October 2017
F Inspection Due October 2018
G Inspection Due October 2020
Model Info
In every respect, this is an aircraft that was "meant" to fly. It is at home in the sky—seemingly striving to surpass all limits and constantly do more. With new winglets that reduce drag and an advanced upgraded avionics suite that enhances operational efficiency, the Hawker 850XP climbs faster, delivers better performance and goes farther on less fuel than its predecessor. In addition, with the largest cabin in its class, the Hawker 850XP provides unparalleled passenger comfort.
Specs:
Passengers: 8 (default)
Lavatory: Full Enclosed
Maximum Speed: 842 km/h
Maximum Altitude: 45,000 ft.
Range: 2,625nm (default)
Cabin Size: 6' (width) x 21'4" (length) x 5'9 (height)
Baggage Capacity: 50 cu. ft. (default)
Cabin
The Hawker 850XP combines its class-leading performance with a more productive cabin that provides stand-up headroom from front to back. This is a midsize jet with a large-jet feel. Spacious and comfortable for a meeting en route or relaxing before your next meeting, the Hawker 850XP features fully-berthable seats, LCD cabin lighting, and the Collins Air show 21 cabin management system with touch-screen controls at each seat location, generous in-cabin luggage storage, a roomy lavatory and much more.
Flight deck
Every aircraft claims to be a "true pilot's airplane," but the Hawker 850XP delivers. With its truly advanced Collins Pro Line 21 avionics suite featuring four 8-inch by 10-inch adaptive flight displays, everything you need from primary flight details to graphical navigation, weather, terrain awareness warning systems (TAWS), enhanced ground proximity warning systems (EGPWS) and even reduced vertical separation minimum (RVSM) information is presented in a way that increases awareness while reducing workload and, therefore, increases safety.
Complementing that is the new Collins integrated flight information system (IFIS). It provides a myriad of display options, including 3-D flight management system (FMS) routes, XM satellite weather, electronic Jeppesen charts, Universal graphical weather and more.
Engines
2x Honeywell TFE- 731 -5BR  4660 lb (20.7 kN)
Get in touch for a complimentary buyers analysis on this Hawker Beechcraft 850XP.